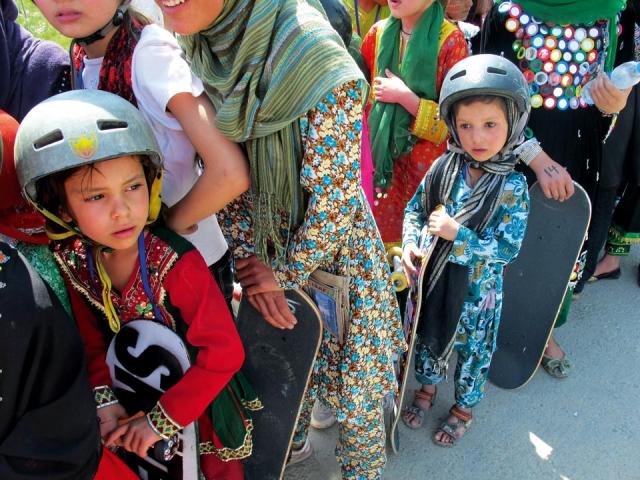 I Afghanistan må kvinder ikke køre bil – men de må gerne køre på skateboard. Over 40% af skaterne hos Skateistan er piger.
'Skateistan began as a grassroots 'Sport for Development' project on the streets of Kabul in 2007, and is now an award-winning, international NGO (Non-Governmental Organization) with projects in Afghanistan, Cambodia and South Africa. Skateistan is the first international development initiative to combine skateboarding with educational outcomes. Skateistan is non-political, independent, and inclusive of all ethnicities, religions and social backgrounds.
Skateistan aims to always be an innovative social project with quality.
We work with youth ages 5-18
Over 50% of our students are streetworking children
Over 40% of our students are girls
Globally, we teach more than 1200 youth each week'